Medical-Grade Indoor Air Quality for Healthcare Facilities in Australia
Learn how Novaerus patented ultra-low energy plasma technology can prevent infection and improve quality of life in healthcare facilities.
The power of dis-infection with the gentleness of purification, all in one device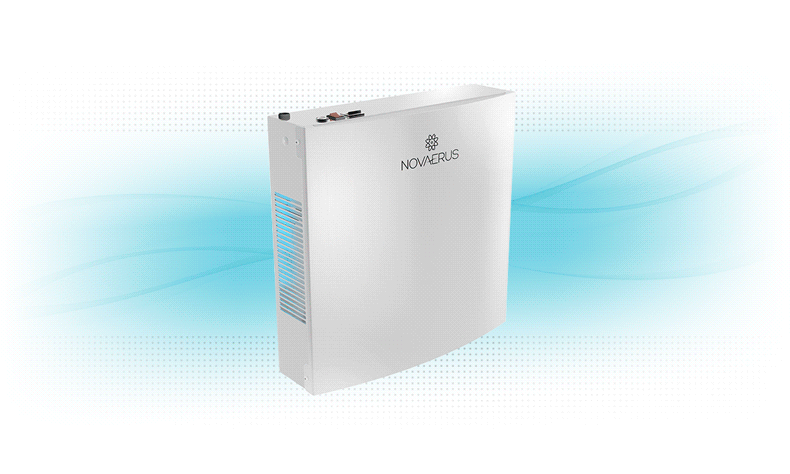 In healthcare facilities, air purification isn't always enough to prevent the spread of infection.
With Novaerus patented plasma technology, you can dis-infect the air when and where you need it most.
Powerful enough to destroy pathogens on contact, yet gentle enough for continued use around vulnerable patients and staff.
Cleaner air means cleaner hands and surfaces

Highly infectious microorganisms and viruses can start in the air, dropping to surfaces and hands or spreading over long distances via air currents.
Independently tested to be effective and safe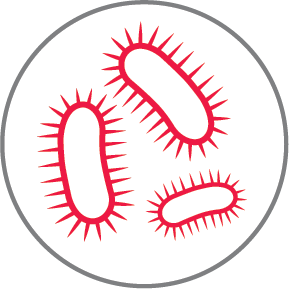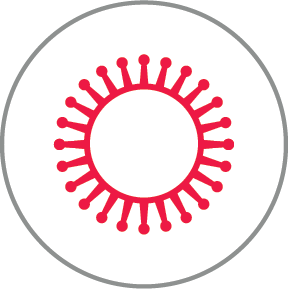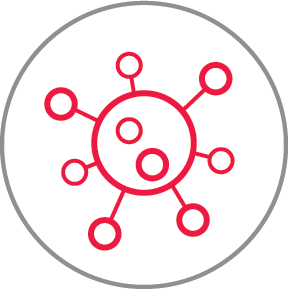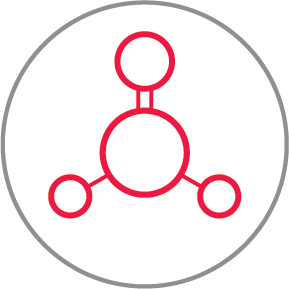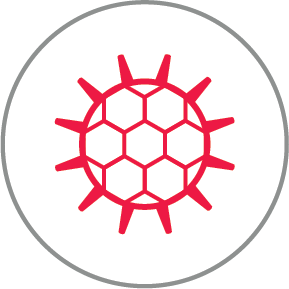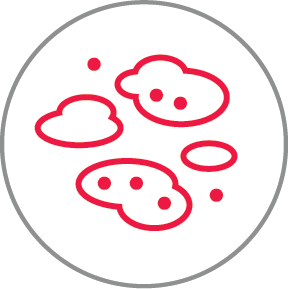 Novaerus has been shown in more than 50 laboratory and clinical trials to be effective against airborne viruses, bacteria, mould spores, VOCs, allergens, and odours.

Novaerus has been independently tested for safe continuous use around patients and staff. Novaerus is a class I medical device, UL listed, and trusted by hundreds of healthcare facilities worldwide.
The elderly are a vulnerable population and more susceptible to illness than younger adults.
Pneumonia and lower respiratory tract infections remain the leading cause of mortality in nursing homes and airborne transmission is responsible for 20% of infections.
Outbreaks in senior living facilities can not only be dangerous but also costly in staff absenteeism, overtime and closures.
Treatment and consulting rooms are high-risk areas for infection due to the high volume of infectious and vulnerable patients being seen, often in confined and poorly ventilated spaces.
Not only does this environment heighten the risk of infectious diseases being spread to healthcare personnel and other patients, but also increases the chances of acquiring new infections associated with treatment.
The risk of contamination can be several times higher in multi-bed wards compared to single-bed rooms as bacteria originating from one patient can spread to others occupying the same space via air currents.
Even with rigorous hand washing between patients, bacteria can be picked up and spread between patients by healthcare workers from multiple surfaces throughout wards and corridors.
Children together in small spaces, such as classrooms and childcare centers, allows for the rapid spread of bacteria.
Children breathe in more oxygen relative to their body weight than adults, making them vulnerable to airborne illness.
Many schools and childcare centers have hand washing and surface cleaning policies, but they do not account for harmful pathogens that can remain airborne indefinitely.
In Vitro Fertilization Labs
Vulnerable patients with a compromised immune system are at heightened risk for healthcare-acquired infections due to the severity of their illness.
Chemotherapy and other imuno-compromised patients typically have a long length of hospital stay, several caregivers performing multiple tasks, and a high quantity of invasive devices being used.
All of these factors contribute to a greater potential for contact with biological or environmental contamination.
Even when IVF labs follow strict laboratory practices, airborne pathogens can negatively affect embryonic development.
Indoor contaminants such as VOCs and microbes, and outside air pollution from road work, traffic, construction and insecticides can all lead to fluctuations in IVF success.
Pollutants can settle on surfaces and dissolve into the aqueous solutions and oil overlays where fragile embryos are cultured.
How Novaerus improves indoor air quality
in healthcare facilities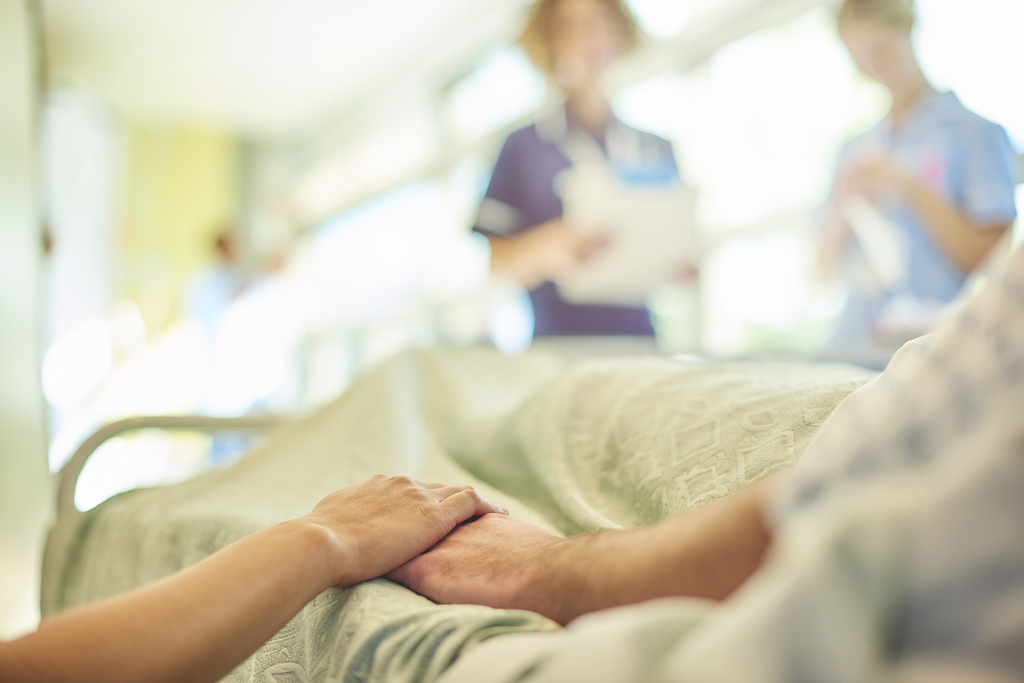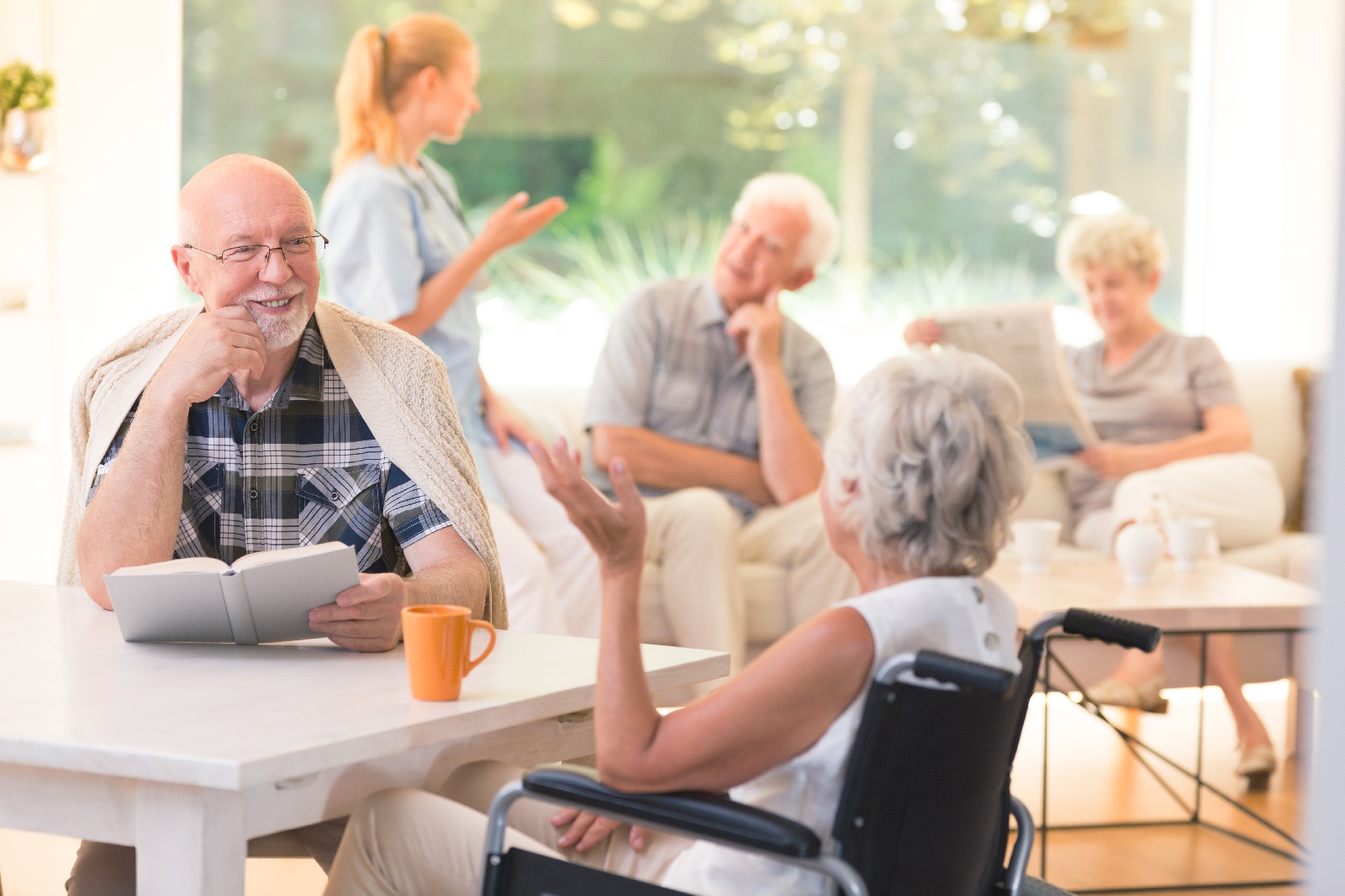 Prevent outbreaks of influenza & norovirus

Reduce staff sick time
Reduce surface contamination

Prevent infections from airborne bacteria and viruses
Eliminate odours at the point of care and in common areas
Improve wellbeing and quality of life for residents and staff
"We ended up with clinical and financial benefits beyond our expectations. We haven't had a single influenza outbreak in a year, and staff sick leave is down by 45% year-on-year. I can't recommend Novaerus highly enough."
Leopardstown Park
Ireland
"A 24 hour environment surface evaluation showed that Novaerus reduced the odds of a MRSA occurrence by 97% when the device was turned on compared to when it was turned off."
NHS Royal Free Hospital

UK
"Carers and patients reported that the odour from an hour-long bandage change was significantly reduced with continuous use of Novaerus device, making the experience less stressful and more comfortable, improving the patients' sense of wellbeing."

Haus an der Traisen Nursing Home

Austria
Defend & Protect your patients & staff
Our portable, easy-to-use medical-grade units work together to restore and maintain indoor air quality.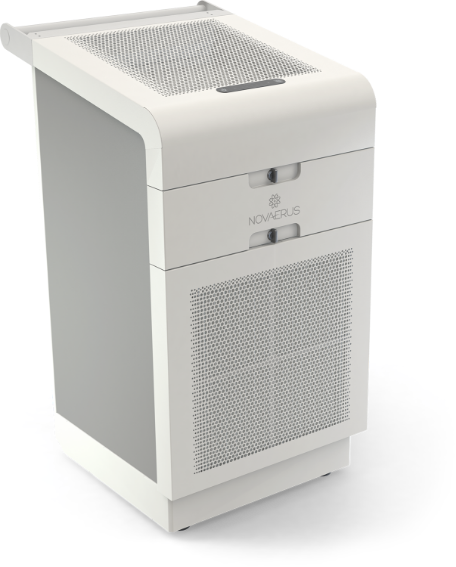 Ultra-low energy plasma combined with a triple-stage Camfil® filter system and five-speed fan. Free-standing, portable unit ideal for rapid remediation in large, high-risk spaces.
Ultra-low energy plasma combined with a two-speed fan. Unit can be wall-mounted or placed on a stand and is ideal for continuous infection control, odor mitigation, and air quality maintenance in medium indoor spaces.
Ultra-low energy plasma combined with single-speed fan. Wall-mounted or table-top unit ideal for continuous infection control, odour mitigation, and air quality maintenance in small indoor spaces.